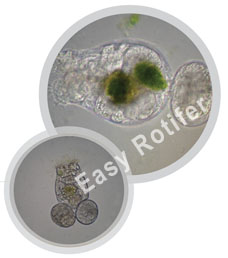 easy algae® ROTIFER
is the ideal blend for rotifer production. The composition is only 100% marine microalgae. We have selected a series of microalgae species to develop the final solution for rotifer production.
- Clean cultures
- High nutritional profile
- Excellent fertility and growth
- Culture stability
easy algae® ROTIFER
is the result of the knowledge and experience of our R&D Department.
We are experts in microalgae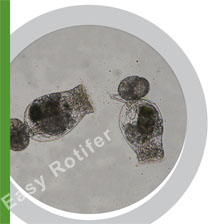 Like all the easy algae® products it is easy to use. Get the amount needed, put it in a blender for 1-2 minutes and use it. You will obtain a perfect single cells suspension

The variety of cell sizes and its composition stimulates the intake of easy algae® ROTIFER

easy algae® ROTIFER is a freeze dried product with 2 years shelf life.